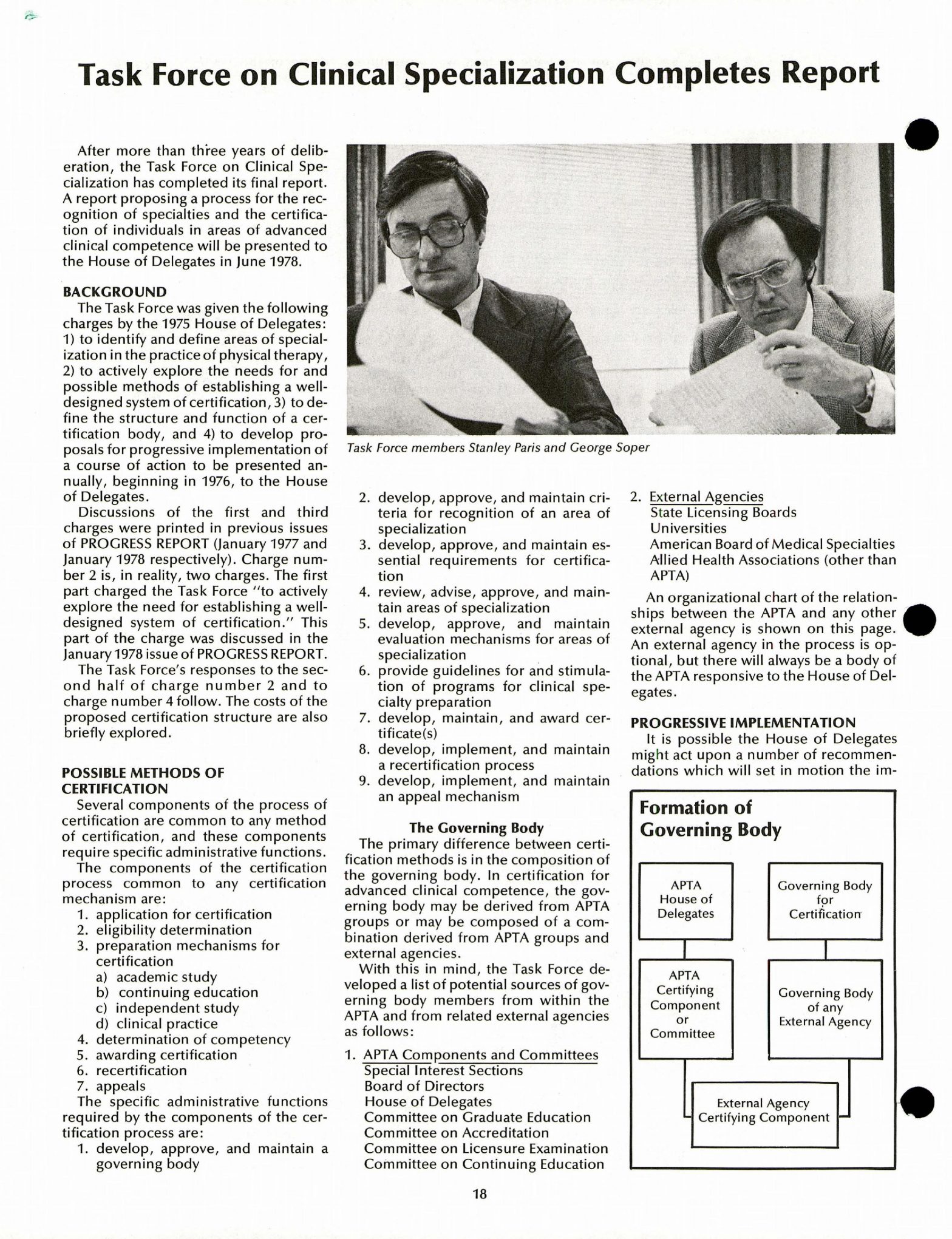 In her McMillan lecture at APTA's 1975 annual conference Helen J. Hislop made clear that without its own mechanism for producing certified clinical specialists the profession would be challenged and potentially overshadowed by other health care disciplines. She called on her colleagues to develop programs that would train and certify clinical specialists but avoid too much dogma or too many rituals, which would discourage the best candidates from applying. APTA's House of Delegates took up the challenge that year, charging the Board of Directors to establish a Task Force on Clinical Specialization, which the Board did in 1976.
The task force, made up primarily of section leaders, initially identified four areas of specialization based on existing patterns of practice: cardiopulmonary, neurology, orthopedics, and pediatrics. At the same time, it developed "Essentials for Certification of Advanced Clinical Competence in Physical Therapy." Within the next two years the task force produced a specialist certification program designed to give formal recognition to individuals with advanced knowledge, skills, and abilities in a specific area of clinical practice.
Since the inception of physical therapist board certification, the number of specialty areas has expanded significantly and several thousand physical therapists receive specialty certifications each year.