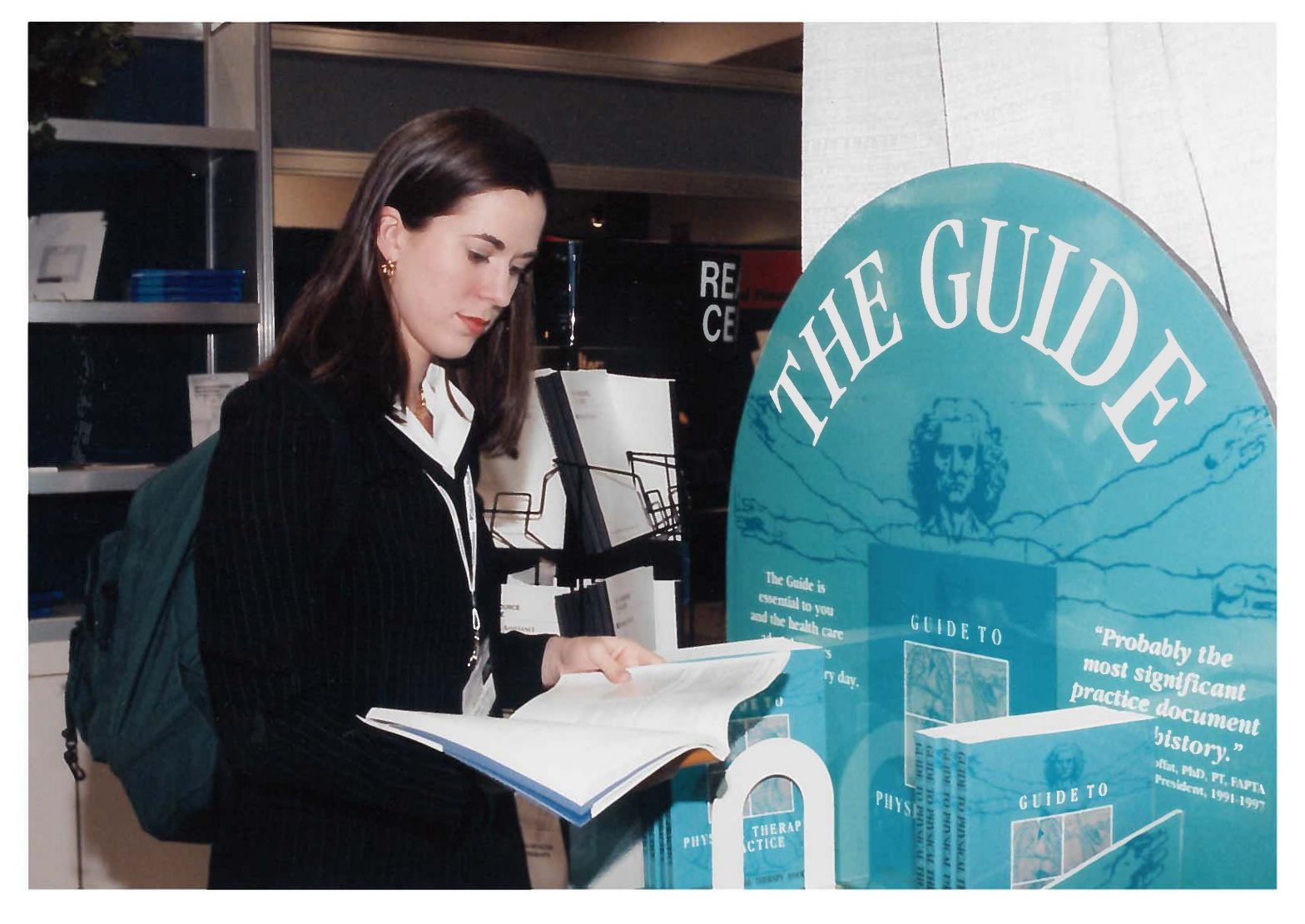 By the 1990s, APTA strongly believed it was critically important that those outside the profession understood the role of physical therapists in health care and the unique services they provide. The association was committed to informing consumers, federal and state governments, and third-party payers of the benefit of physical therapy and, more specifically, how a patient's improved health after treatment is related to the services provided by a PT.
In 1995, APTA published the first edition of "A Guide to Physical Therapist Practice." It came in the form of a two-volume description of general physical therapy patient management and was intended to give readers a thorough understanding of the contributions physical therapists bring to health care. The purpose of the Guide was twofold. To provide a guide to the domain of accepted physical therapist practice, and to facilitate the development of preferred practice patterns to reduce unwarranted variation in the provision of physical therapist treatments, improve the quality of physical therapist practice, enhance consumer satisfaction, promote appropriate utilization of health care services, and reduce the cost of treatment.
Like the profession it described, the Guide evolved over the years, its third edition in 2014 moving from the original print publication to a searchable online resource.